Remember when Mike Fiers hit Giancarlo Stanton in the face with a 88 mph fastball?
Well, at least Stanton is smiling about it now.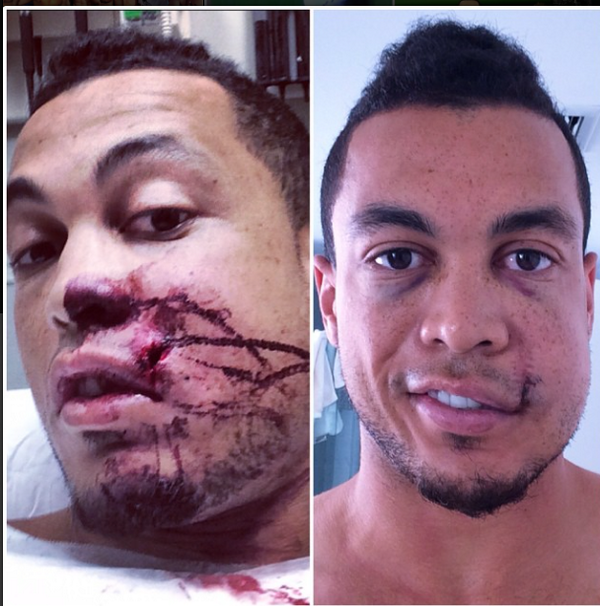 Glad to see he's begun the healing process.
As for the Brewers, they've got a HUGE series with the Cardinals tonight, leading up to quite possibly a bigger series with the Pirates this weekend. C'mon Crew.