These are the two greatest things to come out of the first weekend of NFL games, and I refuse to hear any arguments to the contrary.
Yeah it was a penalty, and I don't think he tried to do it, but it was awesome.
And the second?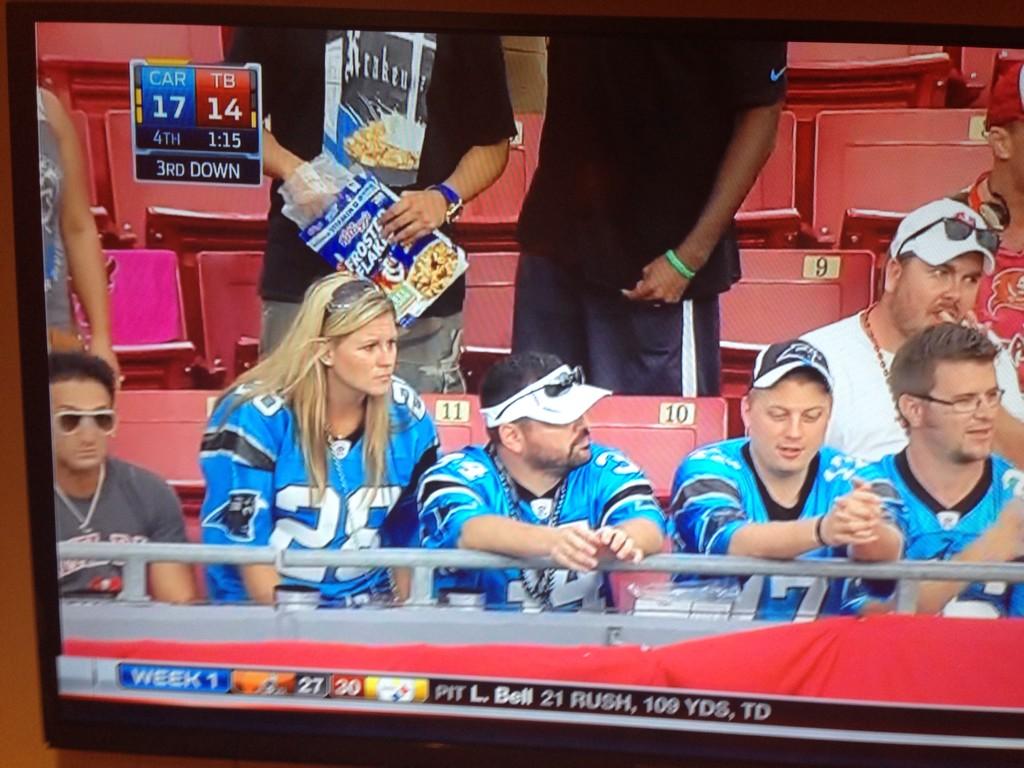 Not only does he bring in a box of Frosted Flakes to snack on, he has a somewhat-matching T-shirt to boot.
Classic.