I know the Olympics are about bringing nations together, but I don't think they need to be
that
close.
A picture that went viral last week depicted a stall at the Olympic Biathlon Centre in Sochi that had two toilets.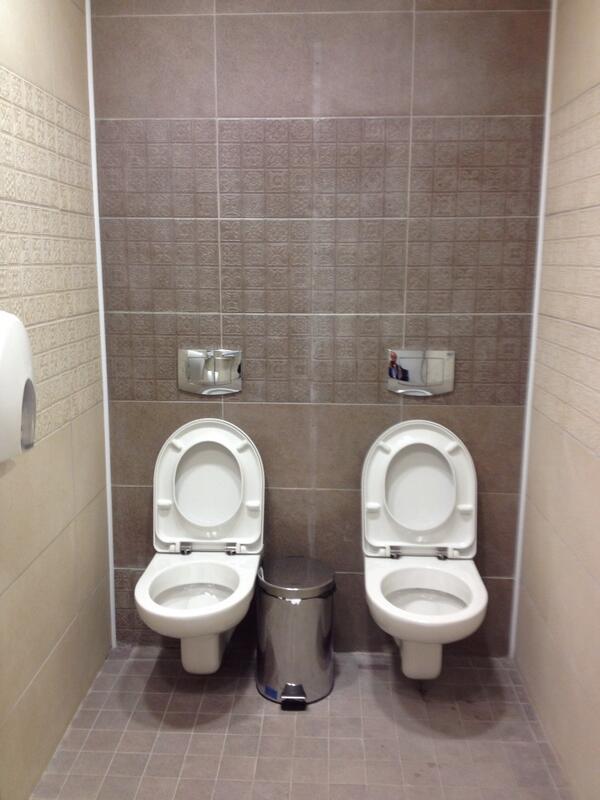 via @BBCSteveR





I know the Olympics are about bringing nations together, but I don't think they need to be that close.




Apparently enough of a stink was raised (get it? bahaha) that the toilets were removed and the bathroom has been converted into a "utility closet" according to Reuters. Here's what the stall looks like now.






Kinda disappointing, right? I have a feeling we would have heard some great stories about that stall. Oh well.