According to multiple reports, including Ken Rosenthal of MLB Network and FOXSports.com, the Milwaukee Brewers have come to terms with 30-year old right handed pitcher Matt Garza. The deal is reportedly worth $52 million over four seasons, but the club has yet to confirm the deal.
After staying almost silent (signing Mark Reynolds and Lyle Overbay aren't really loud) throughout the off-season, the signing of Garza certainly is a noise-maker for the Brewers.
With Masahiro Tanaka off the market, the next series of moves were certainly to come quickly, and Milwaukee wasted no time in scooping up one of the best free agents still available. The move doesn't automatically vault the club directly into contention in the NL Central, but it's a reminder to fans that the team certainly isn't throwing in the towel either.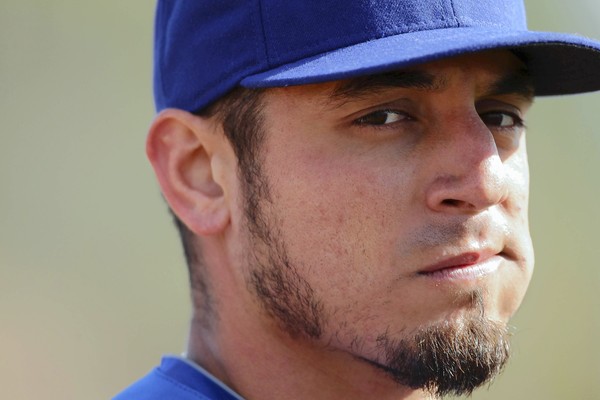 So, $13 million per year, for four years, for a pitcher that just hit 30 years old. What does it mean for the Brewers?
It means that the Brewers add a proven arm to their rotation, rather than having to rely on the likes of Tyler Thornburg, Johnny Hellweg and Hiram Burgos, at least not to start.
It also means that if Milwaukee scuffles again this season, Yovani Gallardo could certainly become a enticing trade chip to flip for prospects. But if Gallardo, Kyle Lohse, Marco Estrada and now Garza can put together a consistent season, 2014 could certainly be an uptick for the Brewers.
While the signing comes as a bit of a welcome surprise for Brewers fans, it also brings to mind one name that many fans in Milwaukee don't like to hear: Jeff Suppan.
Suppan, whose $42 million salary was the previous high for a Brewers free agent, had two mediocre and two bad seasons for Milwaukee from 2007 to 2010. He finished his stint with the club at 29-36 with an ERA of 5.08.
The Garza signing will hopefully more fruitful for the Brewers, especially if he can maintain his career 3.84 ERA. Garza does come with a bit of a history of injury, having missed time in 2013 due to a rib injury, and time in both 2012 and 2011 with elbow issues.
St. Louis, Cincinnati and Pittsburgh all finished with 90 or more wins in 2013, so this one signing doesn't necessarily mean a playoff run for Milwaukee. However, if Ryan Braun comes back at an MVP level, if Jean Segura, Carlos Gomez and Jonathan Lucroy continue to be strong up the middle, and if the rest of the pitching staff stay healthy? If all those prove true, the Brewers will certainly improve on their 74-88 record from 2013 at at least make things interesting in the NL Central.