I made an East Coast road trip a few years back and it was highly enjoyable, except for about the hour or so we spent in Delaware.
Delaware is the worst.
Their tolls are expensive, their questionable gas station food made me queasy and it rained while I was there.
Not my favorite state.
This
is classic Delaware.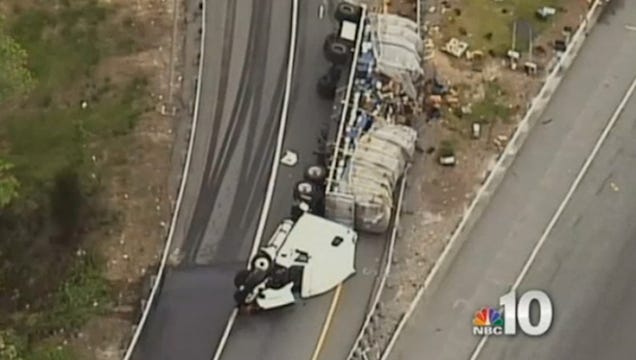 From
NBC Philadelphia
:
The big rig, which was holding about 20 million bees in 460 boxes, overturned on the state Route 896 northbound on-ramp to I-95 northbound in Newark shortly after 6 p.m., according to officials.

It would take nearly 13 hours to clean-up the mess.
The best line is that the bees were described as "thirsty... disoriented and angry."

Yikes. Remind me never to go to Delaware again.