The National Mall in Washington DC is a pretty awesome place. The fact that it's closed while the government is shut down is disappointing. Well, the World War II vets on a Freedom Honor Flight out of Mississippi weren't going to let a few barricades stop them from seeing THEIR memorial.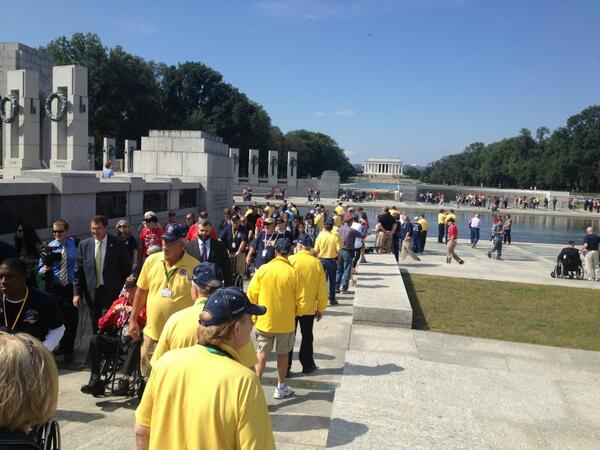 The photo is from Leo Shane (who is on twitter
here
with more photos and can be read in Stars and Stripes and at LeoShane.com). The people in yellow are apparently volunteers from a different Honor Flight out of Iowa.
Still, pretty cool. These vets are pretty badass, and aren't gonna let something as idiotic as a gov't shutdown from letting them into the National Mall. They came all the way from Mississippi after all these years and some diplomatic BS is going to prevent them from seeing this? Good for them.