This past Sunday, I was lucky enough to be in house for the Packers vs. Ravens game in Baltimore. I have a friend that lives in Northern Virginia, so it was only about a 45 minute drive to Maryland for the game. Tickets were expensive, but they certainly could have been worse. And given the fact that M&T Bank Stadium is still relatively new (opened in 1998), the sight lines from the upper level were great.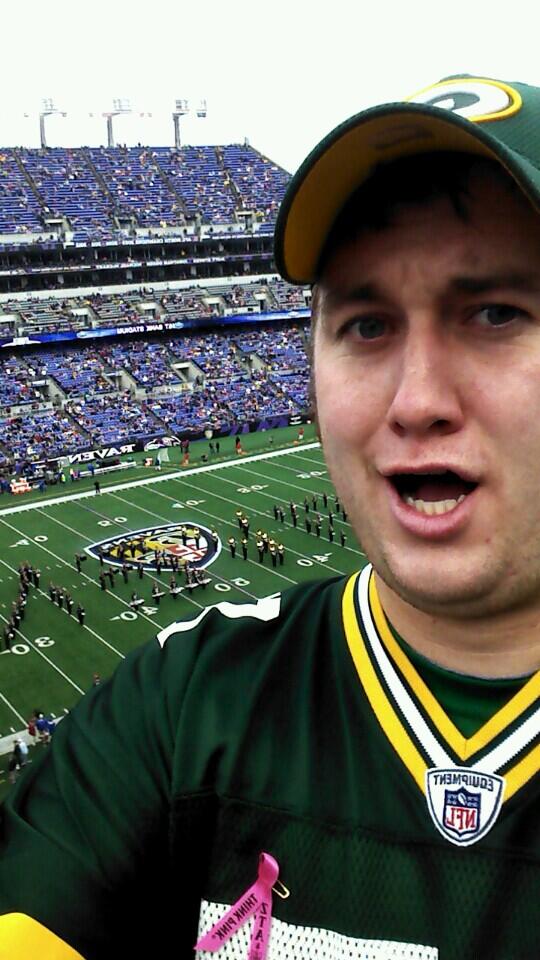 Ravens fans were OK to deal with, for the most part. It helped that there were a couple thousand Packers fans there (I'd guesstimate maybe 5,000 out of the 70,000 fans there were supporting Green Bay). I heard my fair share of "Discount Double Suck" remarks and someone tried to berate me for my choice to wear a Jordy Nelson jersey. Apparently he was concerned with where Jordy went to college. Then his buddy told him Kansas State. I'm still a little confused by that one.
The first have was surprisingly entertaining in person, though I've heard from many that the 6-0 game was boring to watch on TV. It certainly picked up in the second half, and the Packers needed big plays from JerMichael Finley and Eddie Lacy to close things out. It was my first Green Bay game that I've attended on the road, and I'd highly recommend the experience to anyone.
Especially when the good guys win.