So I got up to look at the lunar eclipse last night, or the so-called "Blood Moon" - and it was...ok. I mean, sure it was neat, but I think I'm more of a solar eclipse fan.
Anyway, I was mindlessly sleep-tweeting at 3:30 in the morning, and apparently having a conversation with a friend in Hawaii. I didn't really remember doing it until I woke up to this picture.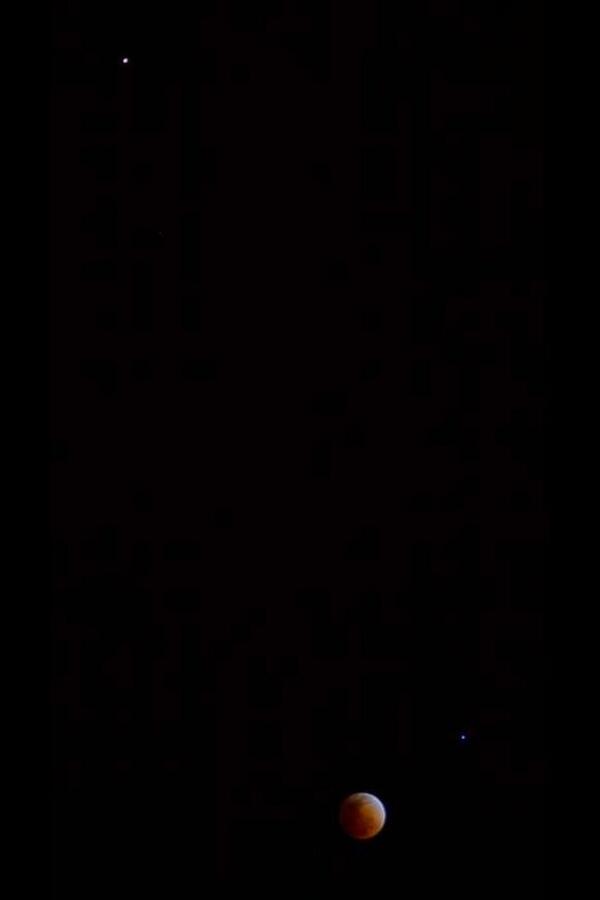 Taken with a cell phone, it not only captures the lunar eclipse, but that dot up above is Mars. Taking pictures of Mars with a cell phone. Just think about that. I was baffled by it for a good while, and I still am. Crazy where we've come.